Moving across state lines is an exciting adventure, but the question of "how much do interstate removalists cost?" often looms overhead. We Move Sydney, a leading name in the removalist industry, delves into the world of interstate removal costs, helping you understand the factors influencing them, providing essential tips for a budget-friendly move, and addressing common questions. Whether you're relocating for work, family, or personal reasons, this guide equips you with the knowledge to plan your interstate move with confidence.
The Costs of Interstate Removalists. Unveiling the Pricing
The cost of hiring interstate removalists Sydney can vary widely based on several factors. Here, we break down the essential elements that contribute to the pricing.
1. Distance: The Backbone of Pricing
The distance between your current location and your new destination plays a pivotal role in determining the cost. Longer distances typically result in higher costs due to increased fuel expenses, travel time, and vehicle wear and tear.
2. Volume and Weight: Packing Matters
The volume and weight of your belongings directly impact the cost. Larger loads or heavier items require more manpower, specialized equipment, and potentially multiple vehicles, all of which can drive up the overall cost.
3. Accessibility and Difficulty: Challenges in the Route
If your current or new location poses accessibility challenges, such as narrow streets or high-rise apartments, removalists might require additional effort, time, or equipment. These factors can contribute to a higher cost.
4. Additional Services: Convenience Comes at a Price
Services such as packing, unpacking, and furniture assembly can add convenience to your move but also increase the final bill. Discuss these services with We Move Sydney to understand the impact on your budget.
5. Time of Year: Peak Seasons and Their Impact
Moving during peak seasons, such as holidays or summer, can affect pricing due to high demand. If possible, consider planning your move during off-peak times for potential cost savings.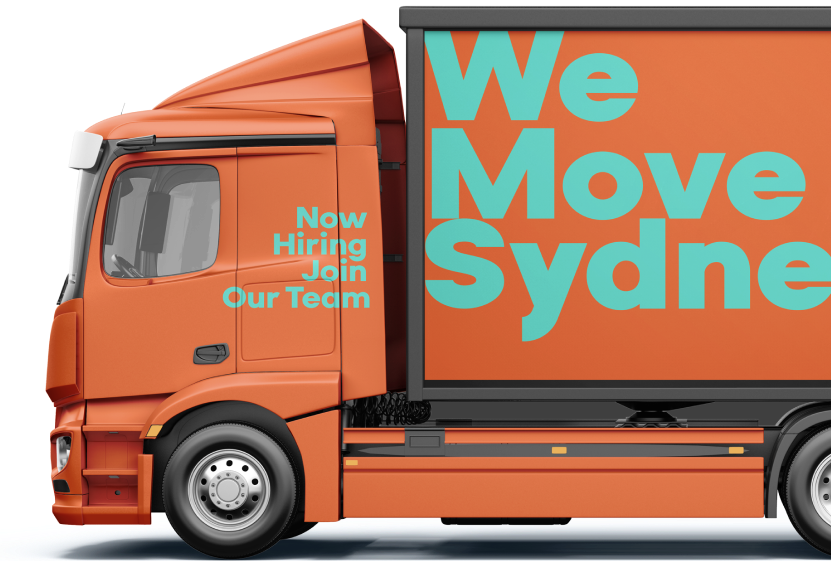 Factors Affecting Interstate Removalist Costs
Understanding the various factors influencing the cost of your interstate move empowers you to make informed decisions and optimize your budget.
1. The Scope of Services
Different packages offer varying levels of service, from basic transportation to full-service moves. Assess your needs and budget to choose the right package for you.
2. Packing Supplies
Quality packing supplies ensure the safety of your belongings during transit. Our removalist Sydney recommends investing in sturdy boxes, bubble wrap, and packing tape to minimize potential damage.
3. Insurance Coverage
While We Move Sydney takes utmost care, unexpected events can occur during transportation. Opting for comprehensive insurance coverage might incur an additional cost, but it provides peace of mind.
4. Specialized Items
If you have delicate or valuable items, such as pianos, artwork, or antiques, they may require specialized handling. Discuss these items with We Move Sydney to get an accurate cost estimate.
5. Storage Solutions
In some cases, you might need temporary storage for your belongings. Factor in storage costs if there's a gap between your moving-out and moving-in dates.
Tips for a Cost-Effective Interstate Move
We Move Sydney shares practical tips to help you keep your interstate removalist costs in check without compromising on quality.
1. Declutter Before Packing
Reduce the volume of items to be moved by decluttering. Donate, sell, or dispose of items you no longer need, ultimately leading to a smaller load and lower costs.
2. DIY Packing
Consider packing your belongings yourself to avoid additional packing service charges. Be sure to pack efficiently to maximize space in boxes.
3. Obtain Multiple Quotes
Don't settle for the first quote you receive. Reach out to multiple removalists, including We Move Sydney, to compare prices and services, ensuring you get the best value.
4. Flexible Moving Dates
If possible, be flexible with your moving dates. Off-peak times might come with reduced costs, as demand is lower.
5. Choose Partial Services
If a full-service package stretches your budget, opt for partial services that cater specifically to your needs.
6. Share Moving Costs
If you're moving with friends or family, consider sharing the prices of removalists and transportation to split the bill.
Planning an interstate move involves careful consideration of costs, services, and convenience. By partnering with We Move Sydney, you're not only gaining access to a reliable and experienced removalist company but also benefiting from their commitment to transparent pricing, top-notch service, and a seamless relocation process. As you embark on this exciting journey, remember that understanding the factors affecting interstate removalist costs positions you to make informed decisions and ensures a successful, stress-free move.