Moving to a new home can be an exciting adventure, but it also comes with its fair share of challenges. One of the concerns that many individuals have when hiring removalists Sydney service is whether they will be held liable for any damage that may occur during the moving process. We Move Sydney sheds light on the topic of removalists' liability for damage, offering insights and answers to common questions.
Are removalists liable for the damage?
When it comes to hiring a removalist service in Sydney, it's important to understand the intricacies of liability for any potential damage that might occur to your belongings during the move. Here, we delve into key aspects of this topic to provide you with a clearer perspective.
What is Removalists' Liability for Damage?
Removalists' liability for damage refers to the legal responsibility that removalist companies bear in the event that your belongings are damaged, lost, or mishandled during the moving process. While removalist companies take precautions to ensure the safe transportation of your items, accidents can still happen. It's crucial to have a clear understanding of the extent of their liability.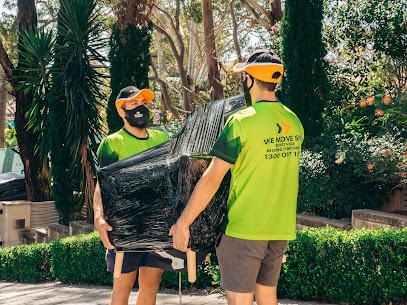 Factors That Influence Liability
Several factors can influence the liability of removalist companies for any potential damage:
Type of Service Agreement: The terms and conditions outlined in your service agreement play a significant role in determining the level of liability. It's essential to carefully review the agreement to understand the extent to which the removalist company is responsible for the damage.
Packaging and Handling: If you've opted for removalists to handle the packaging, their liability might extend to any damage that occurs due to improper packing. However, if you've packed your belongings yourself, the liability could shift.
Insurance Coverage: Some removalist companies offer insurance options that cover damage during transportation. It's advisable to inquire about removalist insurance coverage and its terms before finalizing your choice of a removalist.
Types of Liability Coverage
In general, removalist companies offer different types of liability coverage:
Full Replacement Value: This coverage ensures that the removalist company will replace or repair any damaged items at their full market value.
Depreciated Value: With this coverage, the reimbursement is based on the depreciated value of the damaged item.
Steps to Take in Case of Damage
In the unfortunate event that your belongings are damaged during the move, follow these steps:
Document the Damage: Take clear photographs of the damaged items as evidence. This will be crucial for any claims you may need to make.
Notify the Company: Inform the removalist company about the damage as soon as possible. Many companies have a specific window within which you need to report the damage.
File a Claim: If you have opted for insurance coverage, file a claim with the removalist company. Provide all necessary documentation, including photographs and receipts.
Review the Resolution: The removalist company will review your claim and determine the appropriate resolution, which could involve repair, replacement, or compensation.
Understanding furniture removalists' liability for damage is essential for a stress-free experience. As you embark on your journey to a new home, remember that We Move Sydney is dedicated to providing top-tier furniture removalist Sydney services with a commitment to transparency and professionalism. By knowing your rights, understanding your chosen removalist's terms, and considering insurance options, you can ensure a smoother transition and peace of mind throughout the process.